The Watermill
The walls that surround the mill are all that remain of the last watermill on the site. Even these have been restored to some extent, before the forming of BMRG.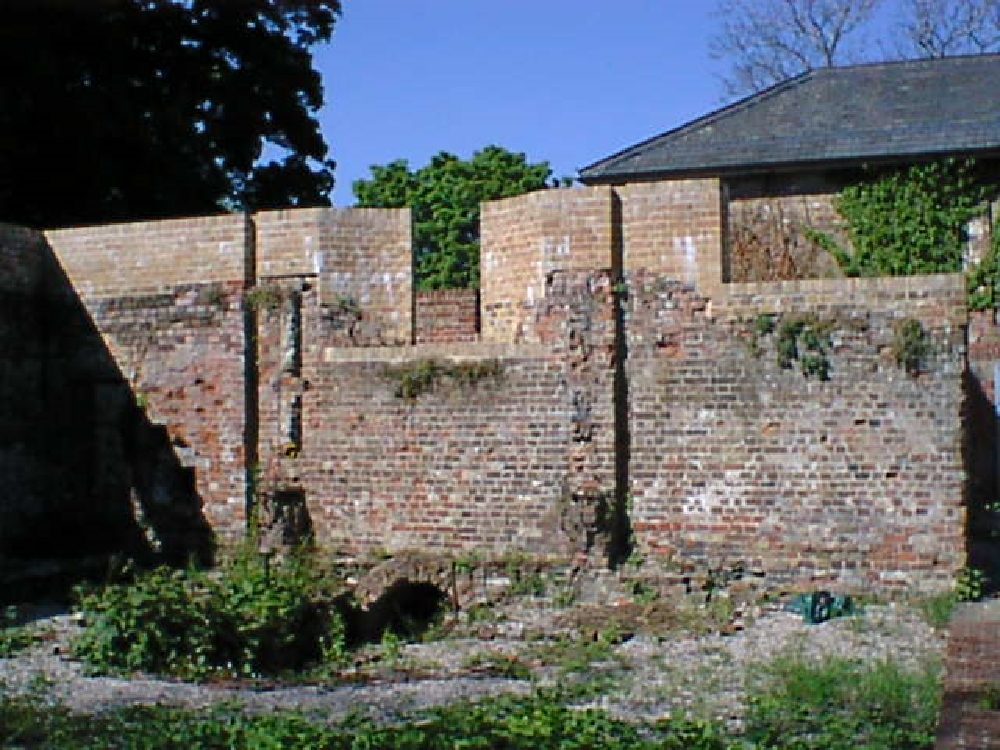 This particular mill building was under construction from 1795 to 1797, on the site of at least one former mill. It was destroyed by fire on 12th March 1875.
It was once a magnificent five storey building with 10 pairs of stones initially, later 12 pairs, and other milling machinery driven by the two waterwheels.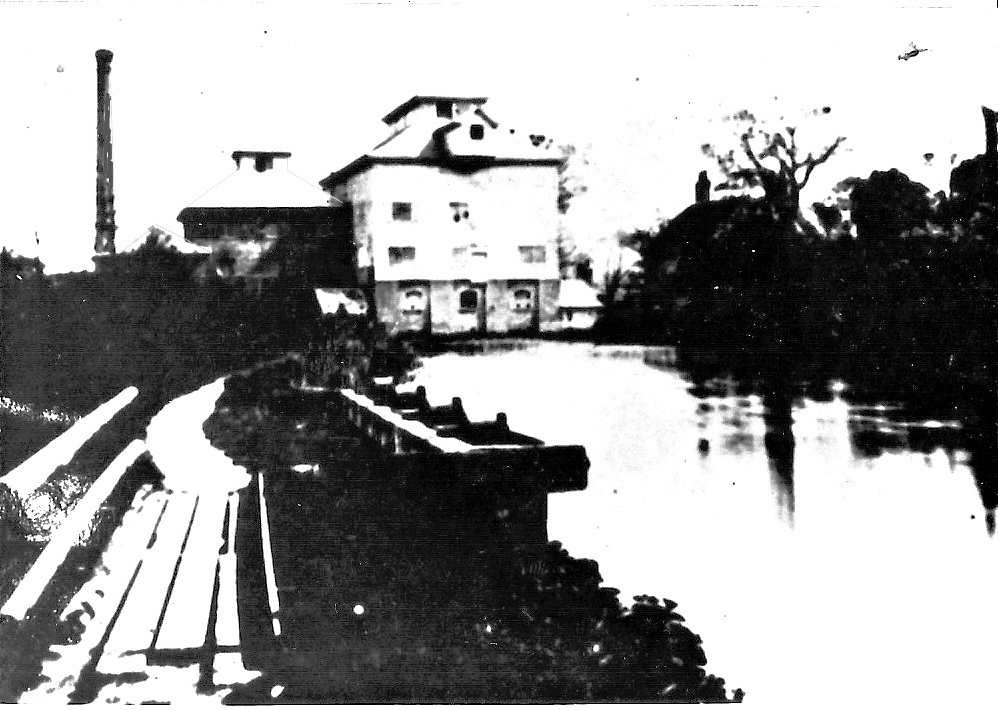 The newspaper reports on the fire refer to the walls of the lower two floors being of brick with the upper three floors being of timber. This does not appear to be correct based on the above photo from 1867 and it appears to have gained a floor when the 1834 Bill of Sale is taken into account. It is possible that the parts of the building that were below ground level were considered to be one of the floors. The below ground level has been filled in, probably in the latter quarter of the 20th century. To the left of the mill in this photo is the granary, added in 1844. This was brick built.
The building and its machinery are described in the Bill of Sale from 1834 –
Particulars of Beeleigh Mill
It is a timber building of handsome and uniform elevation, with a slated roof, and contains as follows –
Ground Floor – 70 feet by 40 feet, with a partition to separate the Machine from the Meal Floor and Pollard Bins (Pollard is fine protein rich feed supplement for farm animals. It is a by product from the milling of wheat for flour.)
First or Stone Floor, of similar dimensions.
Second or Machine Floor, part enclosed as a mill-wrights shop and two large flour bins.
Third Floor containing nineteen bins capable of holding about 3000 quarters of wheat.
The Machinery
On the Ground floor consists of a water wheel on the east side of the mill, 22 feet diameter and 7 feet 8 wide, with iron floats, arms and rings. A ditto on the west side, 23 feet diameter and 8 feet wide, with wood floats, arms and rings, six jumpers, pit wheel, woller nut, spur wheel, stone nuts, stone hurst, rising tackle, bridge trees, and lighter irons.
On the first floor, ten pairs of excellent French stones from 4 feet to 4 feet 8 diameter, with hoops, ladders, shoes and hoppers; a powerful grindstone (turned by the waterwheel). Four jumpers, with riggers and straps, and a flour mill, with spindle, rigger and straps.
On the second floor, four flour mills, four dressing machines, an excellent smut machine with wind fan; winnowing machine, two worm machines, cylinder and case (out of use,) Jacob's Ladder, with crown wheels, pinions, riggers and straps for driving the above machinery; and lathe, bench and vice in the mill-wrights shop.
On the third floor, two sack tackles, with pullies. Ropes and straps.