BUILDING CONSERVATION HIGHLY COMMENDED
Beeleigh Mill, Maldon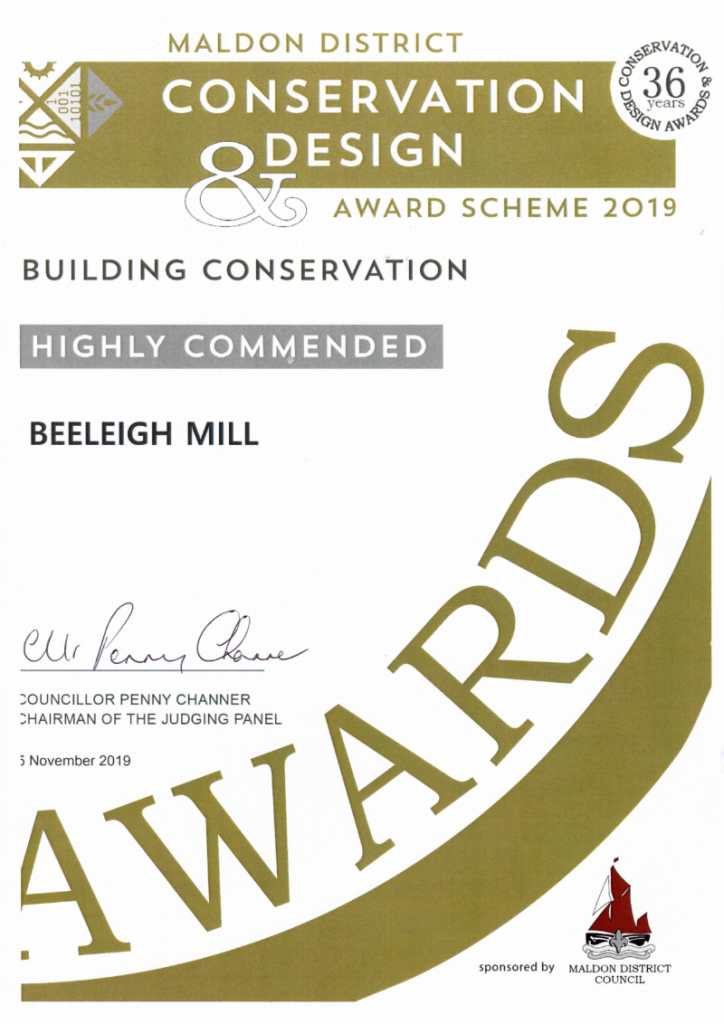 This award is for repair of the timber 'stone floor' inside this grade II* listed steam mill. A huge water mill here was largely destroyed by fire in 1875, and the steam mill is the only old structure to survive on the site in a more-or-less complete condition. The repair project was undertaken by Beeleigh Mill Restoration Group (BMRG), a group of volunteers formed in 2009 with the aim of bringing the steam mill back to life by restoring and renovating its structure and machinery. The 'stone floor' is the upper floor of the steam mill, where the millstones where located. It is a complex structure comprising four layers of planks laid on top of the joists. At some time in the past the original roof failed, causing extensive rot and part of the floor to collapse.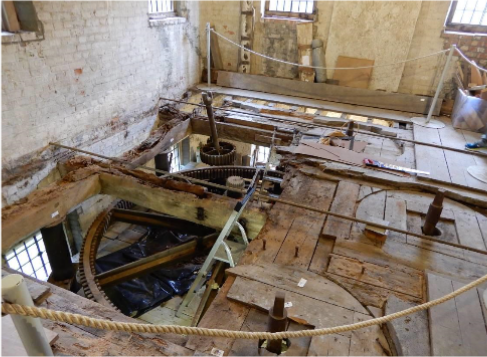 In consultation with the District Council's Conservation Officer, the volunteers produced detailed scale drawings of the floor structure and labelled every timber before carefully dismantling the rotten parts. The group appointed Dr Joe Bispham as their Building Conservation Consultant, and his team of carpenters undertook the task of renewing several rotten common joists and making scarf-repairs to main beams. The rest of the work was done by volunteers. Rotten sections of pine were repaired or replaced with Swedish Redwood, as a close match to the original. Rotten sections of elm were renewed in oak, due to the difficulty obtaining elm. As many of the original timbers as possible were re-used, in their original locations.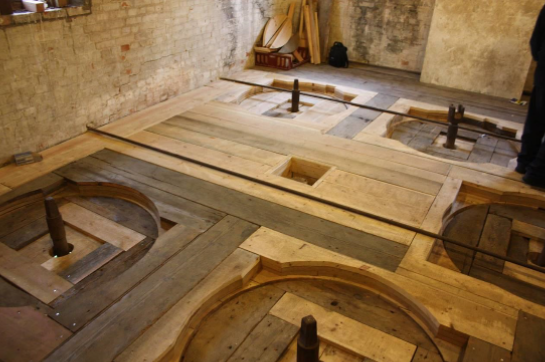 The judges were extremely impressed by the enthusiasm and commitment of the volunteers in completing such a complex repair project. They complemented the use of appropriate materials and the exemplary approach to recording the structure and the repairs. A detailed account of the repair project is available here.