Beeleigh Falls House
Beeleigh Falls House, in its current form, is thought to date from the 1850s, based on the veranda which was typical of the time. There was a glasshouse attached to the right side of the house, certainly in the early part of the 20th century.
The house and grounds are private property.
A house was on this site when the mill was bought by the Ward family in 1834 and was described in the Bill of Sale –
There is also a gentlemanly cottage residence surrounded by a shrubbery. Containing on the ground floor, a large dining room, three small sitting rooms, store room, kitchen and scullery.
First floor, six bed chambers,
Attic Floor, Two servants sleeping rooms.
In 1834 the new mill owner, Joseph Ward, lived in the mill house on the other side of the mill. His sons, Charles and Henry, lived in this cottage. When Joseph died it appears that the mill house was turned into offices, and a creche, while the cottage became the main residence for the mill owner, Henry Ward and his family. Charles Ward had previously married and became a farmer.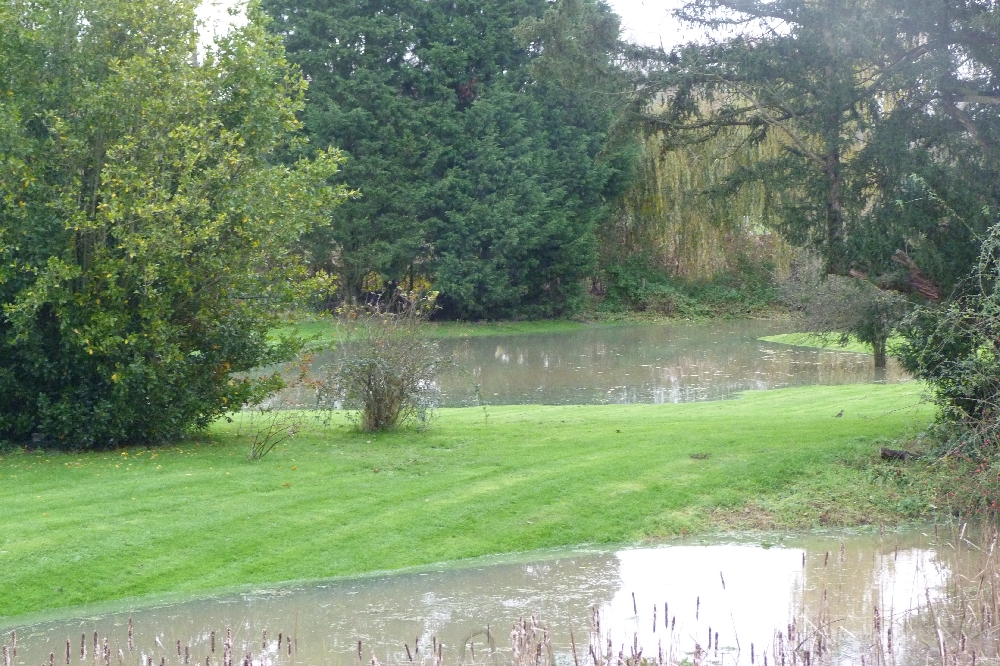 The house sits on what was effectively an island and parts of the garden are subject to flooding during high tides.
Back to Mill Map