The Mill House
The main residence of the mill, until the 1850s, was located to the south of the mill (circled in red on this map of 1753).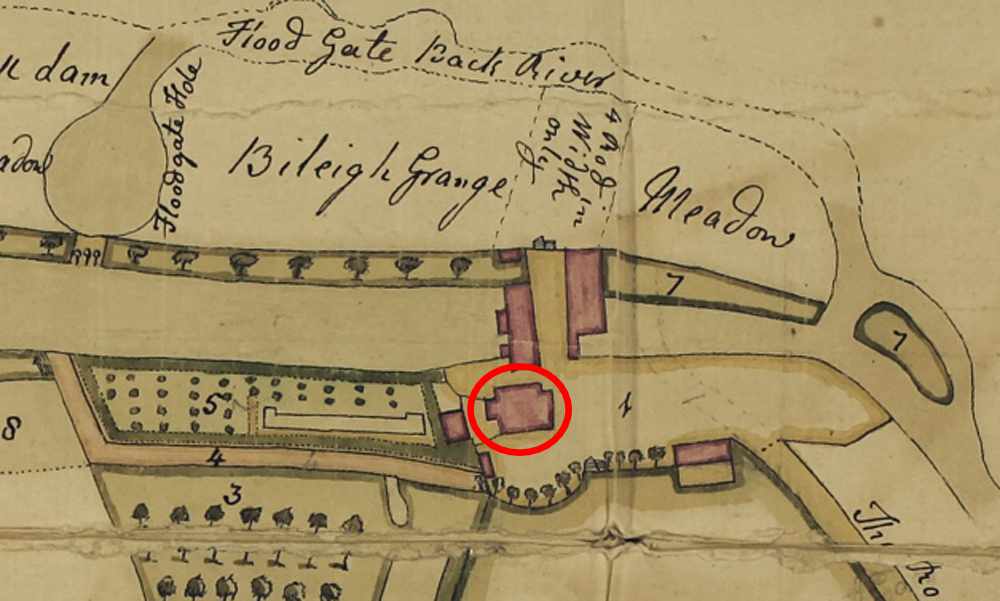 The Bill of Sale for the mill from 1834 describes the house –
Principle Residence
Which is environed by shrubbery, plantation and gardens of a very ornamental description contains –
In the basement – good beer and wine cellars
Ground Floor – Excellent dining and drawing rooms, morning room, store room, two kitchens, bake house, wash house, larder, pantry and scullery.
First Floor – Four principle sleeping rooms, dressing room and water closet.
Attic Floor – Three bed rooms and a store room.
Two gardens well stocked with fruit trees &c.
Joseph Ward, who bought the mill in 1834, lived in the house until his death in 1853. Most of the house contents were sold and the house became offices and a creche.
The building was damaged, although the extent is not known, during the fire of 1875. A photo at taken some time after the fire shows a roofed building on this site but this may have been an ancillary building. This is on the right of the photo, behind another small building which was a boathouse. The photo can be seen on the Maldon Archive web site.
All that remains visible today are the remains of the cellar, shown in the photos at the head of this page and below.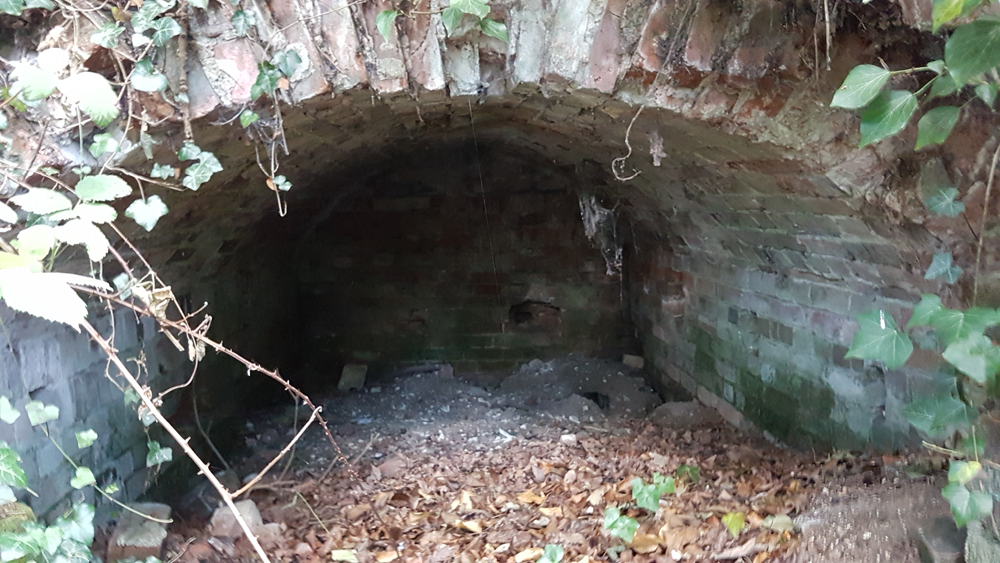 This area is private property.
Back to Mill Map